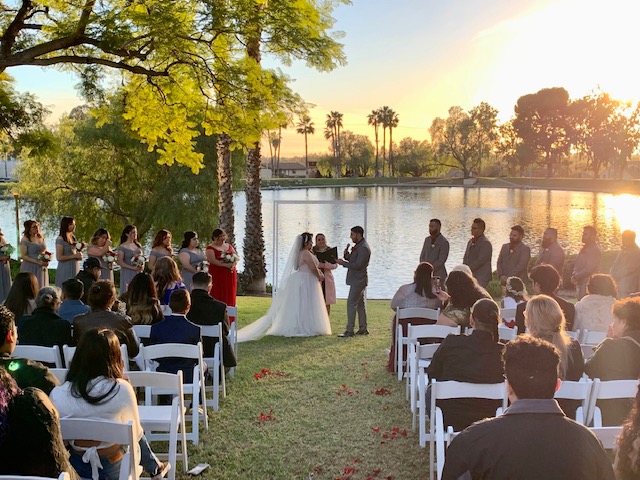 Welcome and Congratulations!
You're getting married! This is an exciting and life changing time in your life, and we are excited to be part of your special day.
We are here to make sure your experience is easy and stress free.
Whether you and your beloved have different faiths, different feelings about faith, or are simply spiritual or non-religious; It is our priority to make sure each ceremony is meaningful, romantic, personalized, and uniquely yours.
We have done many bilingual and single language ceremonies at the beach, venues, parks, mountains, and at homes. We provide a step by step process and answer any questions that may arise, ensuring that you'll have the most memorable and stress free experience. It is always a pleasure to be part of your special day.